We offer solutions and comprehensive service to our clients with maximum speed and efficiency.
Our company is based on two fundamental and related pillars.
Supply of material for Air Conditioning, DHW, Diesel, Gas and Fire
Control system integrators: Honeywell, Siemens and Trend
Our professionalism is guaranteed with more than 20 years in the sector, endorsed by our staff and their technical knowledge in facilities, essential to offer specialized advice and offer the most appropriate solution in each case.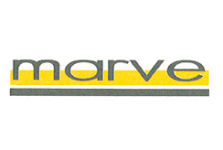 REPRESENTACIONES Y DISTRIBUCIONES MARVE S.A
R.D is a company founded in the year 2000 to provide service and experience in the distribution of products to installation companies in the fields of air conditioning, INDUSTRIAL COLD hydraulic heating and insulation.
MD CONTROL Y REGULACIÓN S.L
Subsequently, MD Control and Regulation was created in 2001 to cover the control, regulation and integration systems of products such as HONEYWELL, of which we are distributors for the downtown area, of the Climate and Heating, Residential, Fire and Pneumatic sections. .